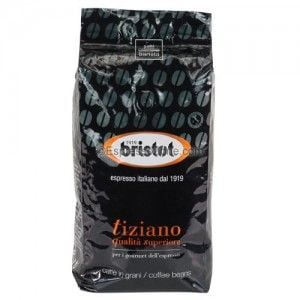 Bristot Tiziano Qualita Superiore Italian Espresso 6/2.2lb Beans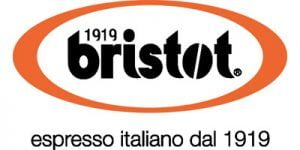 Fine quality Arabica and Robusta Grand Cru. Origin: A blend of fine quality, Brazilian and central American Grand Cru arabica coffee, enriched with a hint of the spiced and full bodied flavor of the Indian Robusta coffees.
Roast: Medium.
Characteristics: A great character and a refined aromatic taste.
Tasting notes: A surprisingly well-balanced blend, distinguished by a refined and intense aroma, full bodied with spicy and tropical fruit notes and a round mellow flavor. A perfect balance between strength, aroma and acidity.
Type: Espresso Coffee Beans