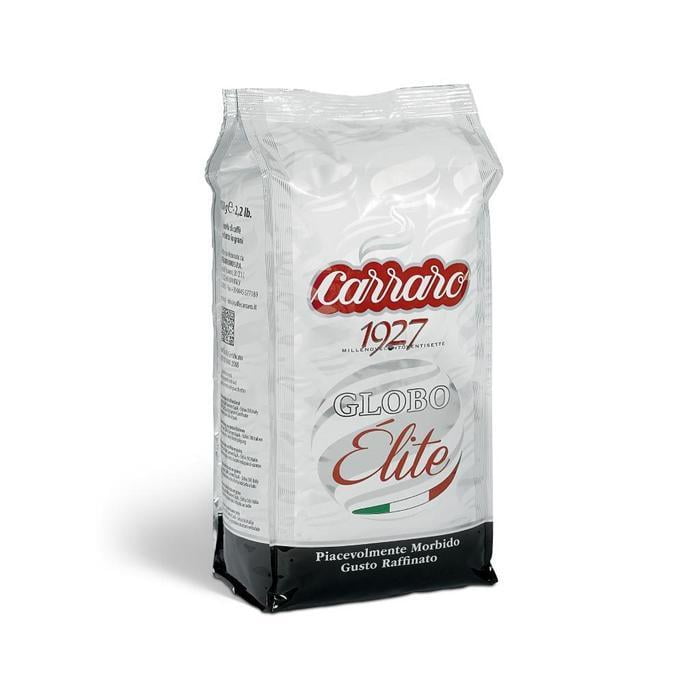 Caffe Globo Elite Espresso Beans 1000g Carraro
Non-returnable
PLEASANTLY SOFT, FINE TASTE
The Globo Élite blend is composed of three Arabica qualities and three Robusta ones,
originating from Brazil, Southeast Asia and Africa,
all of them natural, washed and selected batch by batch.
This Italian espresso is medium roasted with a medium-low caffeine content and low acidity. This rich, creamy espresso has an aftertaste that lingers with flavors reminiscent of dark chocolate and toasted almond.
Coffee Beans (1000g)
Caffeine Content:

Medium-Low

Aroma:

4/5

Body:

4/5

Intensity:

4/5

Sweetness:

4/5

Acidity:

2/5

Aftertaste:

4/5